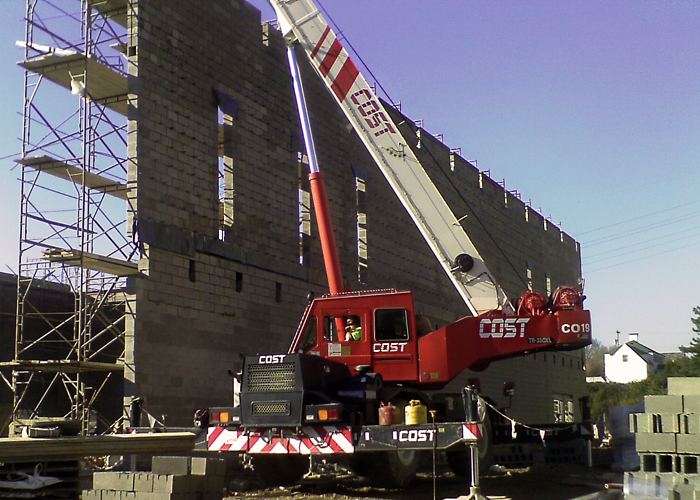 Cost Company, a masonry, stone, and restoration contractor in business since 1927, has been involved in a wide variety of commercial construction and masonry restoration projects from those that are large and highly visible to those that are smaller and more community focused throughout the Northeastern United States. Based in Pittsburgh, Pennsylvania, Cost Company has also worked in Harrisburg, Philadelphia, Ohio, West Virginia, Maryland, Connecticut, Massachusetts, New York, and New Jersey.
THE COST MISSION
Our company mission is to consistently perform for our customers at the highest level of quality construction services at fair and market competitive prices. We also strive to ensure the longevity of our company through repeat and referral business achieved by customer satisfaction in all areas, including timeliness, attention to detail and service-minded performance. Finally, we hope to maintain the highest levels of professionalism, integrity, honesty and fairness in our relationships with our suppliers, subcontractors, design professionals and customers.
ONLY THE BEST
We utilize a union labor force to achieve the highest quality of workmanship, with a strong focus placed on safety. Our reputation for installation of new masonry and stonework is unsurpassed in granite, limestone, marble, architectural precast concrete as well as structural precast concrete (PCI S1-Certified erectors). We perform all facets of stone construction, including ashlar, rubble, arches, paving, sandstone, precast (wet / dry cast), cast stone, cultured stone, granite, marble and slate. Traditional masonry applications include specialty block (glazed and splitface CMU), joint sealant, GFRC (glass fiber reinforcing concrete), rigid or foam insulation, masonry veneer work, including but not limited to brick, paving and fire places, wall bearing and load bearing work, glass block (clear view, decorative and colored for pools, bars, interior walls and shower areas). We are a certified Air and Vapor Barrier Contractor with certified and trained, professional staff who perform both spray and roll-on systems.